For different type of application, we would apply various textile finishing on fabrics for optimum comfort:
Moisture Management & Breathable
Moisture management texture is designed to optimize the breathable and absorption properties that keep you dry and comfortable. The inner layer will quickly absorb the sweat from your body, enabling movement of moisture from your skin to fabric surface where evaporation takes place quicky and hence keep you dry.
Anti-bacteria (Sanitized)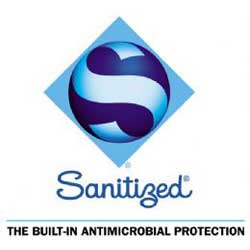 The sanitized Quality Seal is a worldwide recognized symbol for antimicrobial protection. Humans and animals are protected by Nature against excessive microbial infestation. Textile, however, without protection are exposed to microbial infestation. Sanitized provides durable protection against the increase of bacteria, yeasts and fungi on textile, thus ensuring your personal well being and maximum comfort. Bacteria convert perspiration into unpleasant smelling substances. Sanitized prevents the increase of bacteria and protects your textiles against offensive odours, on the principle of a deodorant.
Anti Phenolic Yellowing on White & Light Color textile items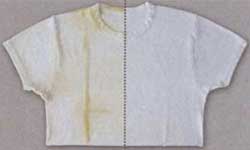 Phenolic yellowing on white or light color textile happens after long period storage because:
(a) the phenolic antioxidants present in the packing material along with exposure to oxides of nitrogent or alkali pH;
(b) the antioxidants include para-phenylenediamine(PPD) & Butylated hydroxytoulene(BHT), the oxides of nitrogen is the product of combustion of petrol diesel etc….
How to Protect Textiles from Phonolic Yellowing?
We apply special textile finishing with anti-phenolic yellowing agents.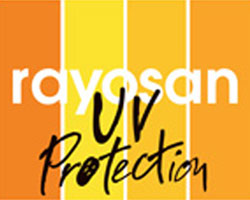 Sun Protection Factor(SPF) permits the comparison of the protective properties of various materials. Textile finished with UV protection block a large part of UV rays that are responsible for harmful effects on skin.
Sun Protection Factor (SPF)
SPF 15 to 24
SPF 25 to 39
SPF 40 and more, 50+
Mean Effective UV Transmission
6.7% to 4.1%
4.0% to 2.5%
less than 2.5%
Protection
Good protection
Very good protection
Excellent protection
Aroma Encapsulation on fabric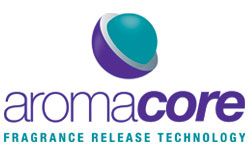 The application aroma granule through latest micro-encapsulation technology give extremely pleasant fragrance on cotton or cotton mix fabrics. The products applied with Aroma Granules can give off various kinds of perfume through rubbing with hands or scrubbing rather strongly.
Fruity Aromas
Apple, Banana, Lemon, Orange, Strawberry, Tutti Fruity
Floral Aromas
Bouquet, Comomile, Freesia, Jasmine, Lavender, Primavera, Rose, Rosemary, Wildflowers.
Other Aromas
Aloe Down, Baby, Chanel, Chocolate, Eucalyptus, Figi, Forest, Peppermit, Pine, Sandalwood, Shake me Fresh, Vanilla.